I am no longer doing match-ups for penpals, BUT there is a
site
I've discovered that will be doing essentially the same thing :-) It's not quite ready to launch yet, but you can go and enter your email address and you'll be added to the list.
---------------------------------------------------------------------------------
I was talking with Amanda from Little Miss Can't Be Wrong
and she mentioned that she has a penpal
all because of a link-up that another blogger hosted.
maybe you guys want one too?
So here is what I'm proposing:
Shoot me an email if you are interested in being paired up with a pen-pal.
Please use subject line: Pen-pal
Make sure you provide me with your name, blog URL and email address.
Once I make all of the matches, I'll email you back with your pen-pal's info
and it's up to you to get their home address and decide how often you'll write to one another.
Please only email me if you really want a long term pen pal :-)
Take the button below and spread the word,
Maybe your readers would like a pen-pal as well -- send them my way!
I also think it would be fun to read all about your pen-pal
when you receive your first letter, post card, package, in the mail.
{Which would also be a really great way share about another blogger}
Here's to lifelong friendships
and handwritten notes ♥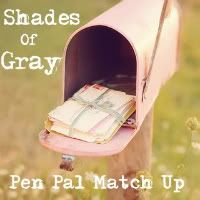 If you need some pen-pal inspiration check out these pretty FREE
envelope label wraps
or
make tiny envelopes
courtesy of Papersource
xo,